Curating Relaxing Music for Fitness, Health, and Wellness Apps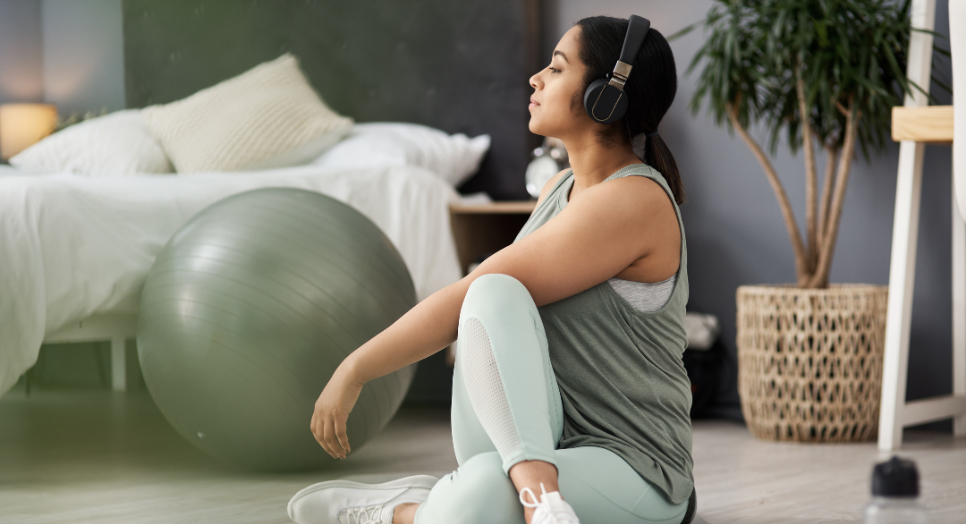 The enthusiasm for wellness and mindfulness has truly gone mainstream, and people are actively seeking out ways that they can take control of their own well-being. For this reason, apps that provide wellness components—think guided meditations, sleep sounds, and relaxing music—are quickly gaining visibility and popularity.

The best relaxation music is curated with a focus on implementing evidence-based psychoacoustic principles. Tracks that align with the science behind music's effects on the brain will be the most effective. Relaxation music is a big tent that contains a variety of more specific categories of music, each with its own ideal wellness applications.



Music for the Relaxation Continuum
Relaxation, and music that supports and enhances relaxation, spans a continuum. At one end is active relaxation, when you're engaged in an activity and relaxing music can help you stay in a calm yet attentive state. You might want to play relaxing music while driving, cooking, or walking. Or you might be with friends, playing a game or having dinner together. At the other end of the spectrum would be extremely relaxing music designed specifically to help you prepare for sleep. And in between would be music for relaxing activities such as yoga, mindfulness exercises, breathing techniques, stretching, massage, and meditation.
Principles of Relaxing Music Curation
Science-based music curation relies on knowledge about the predictable ways in which the human brain responds to music. For example, the qualities of the music should reflect the desired activity level: more stimulating music is suitable for a more active state, and less stimulation is appropriate for deeper levels of relaxation. Music for yoga could have some rhythm and melody, the music helping you to stay focused and motivated even as you are allowing your body to relax in the poses. During meditation, however, rhythm and melody may be unhelpful; the more abstract tones of synth pads or sound bowls may be better in tune with the activity.
Curating Relaxing Music for an Evening with Friends
Music for relaxation is all about the groove, a slow and steady engine to take you to a calmer place. Let's look at the ideal music for relaxing with friends and chatting over glasses of wine. A mid-range tempo would be about right, with a low to moderate amount of rhythmic engagement, groove, and syncopation. The melody and harmony should be varied and evocative yet not too stimulating. Instrumental music tends to work best, but songs with lyrics may work if they're not too strongly expressive.
Relaxing Soundtracks are a Journey
Relaxation music can be an easy-going soundtrack for someone's day, or used more intentionally to help tamp down spiraling stress or anxiety. In curating relaxing music, it's important to consider how the music can be constructively utilized and provide playlists or stations that allow the user to transition from a more stressed condition to the desired state of relaxation.

When using relaxation music in this way, it's helpful to imagine the initial sound experience as an anchor that connects with the user where they're at, and the musical journey as an arc that takes the listener where they'd like to go in terms of mood and level of relaxation. Music therapists refer to this as the iso principle: matching the music to the client's mood at the beginning of the therapeutic session and progressively adjusting the music to help move them toward a goal.
Relaxing Music That Fits Your App
App users have come to expect music to be part of the experience, and case studies have shown that incorporating a streaming music API that offers a seamless listening experience increases user engagement. Many different types of businesses can benefit from integrating relaxing music into their apps. Apps that focus on health and wellness, fitness, meditation, sleep, mental health, yoga, or mindfulness are obvious candidates, but relaxing music can be integrated into any app that people use on a regular basis. By including music for relaxation, you add value to your app experience and make your app the one that users want to keep open as they go about their day.
Music Curation is Our Specialty
At Feed.fm, we've developed a fine-tuned process when it comes to curating relaxing music for apps and businesses. With the advice and guidance of neuroscience expert Daniel Bowling, PhD, Instructor in the Department of Psychiatry and Behavioral Sciences at Stanford School of Medicine, we've delineated specific parameters for music for health and wellness, including relaxation music. The music curators at Feed.fm can work with you to develop music stations that deliver exactly the music that your users want and need.

If you'd like to learn more about how Feed.fm can help your business integrate the best relaxing music into your app quickly and easily, please reach out to our Curation Team.