Licensing Meditation Music for Meditation Apps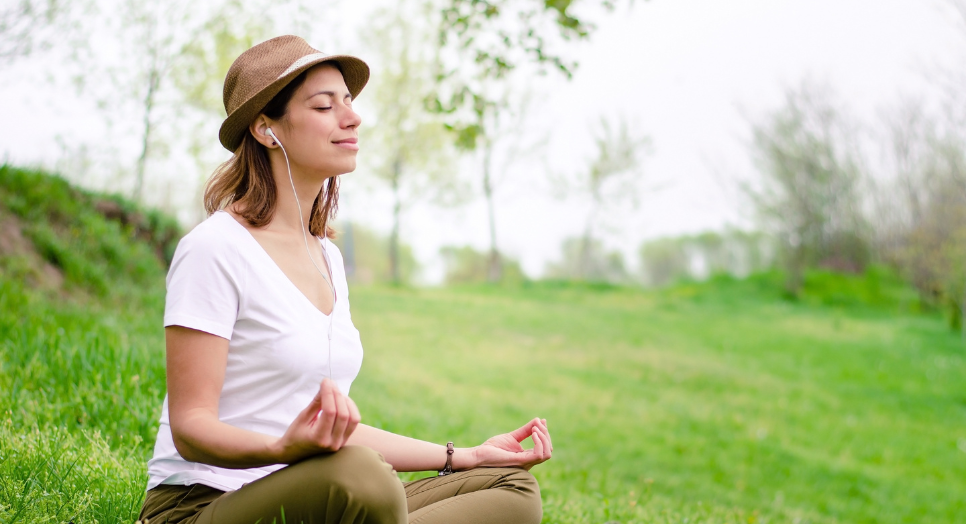 Meditation is surging in popularity as a new generation discovers the powerful health and wellness benefits of meditation and mindfulness practices, and the advantages of meditating to music. The demand for easy-to-use meditation apps is in large part due to users' desire for soothing and calming meditation music to help set the vibe. Licensing meditation music should be a top priority in your meditation app design.

Read on for more about meditation music licensing for businesses and how to get access to the best music for meditation.

Meditation Music Licensing for a Meditation Music Player
An important consideration is how you plan to license meditation music for your meditation music player: are you looking for royalty-free meditation music for commercial use, or would you like to have access to a wider range of music for your meditation music stream?

If you're seeking to stream meditation music, royalty-free or otherwise, you need to know that nearly all music is copyrighted. Businesses must abide by a set of rules, including getting permission to use music for specific business needs and ensuring that all rightsholders are compensated appropriately.

Use of most classical, major-label, and indie music must be negotiated, licensed, and paid for through a number of different parties. Most often, discussions about licensing meditation music start with the music label associated with the artist or album and then expand to include publishers, songwriters, and other rightsholders. The process of licensing copyrighted music can be time-consuming and expensive, and more often than not, the usage must be carefully tracked and recorded so that the required royalties can be paid.

Royalty-free music is also copyrighted, but the process of licensing meditation music for commercial use is greatly simplified, managed through a single entity, and may be paid for on a one-time basis or by subscription.

If what you want is copyright-free meditation music or free meditation music for commercial use, you must be extremely careful that you are not infringing: music licensing is a notoriously complicated business, and the stakes are high with regard to copyright infringement and the resulting legal problems and expenses. Meditation music downloaded as a consumer purchase is not cleared for use in businesses or apps. To avoid running into difficulties in meditation music licensing, it's of great advantage to have a knowledgeable partner to show you the ropes.

Feed.fm has been helping businesses license and integrate music into their apps legally, quickly, and affordably for nearly a decade. The Feed.fm team acts as a one-stop shop offering both royalty-free music and pre-cleared popular music. We handle all aspects of licensing music for meditation in business apps, and your company is fully indemnified so you can relax along with your customers.
Licensed Meditation Music Puts Your App on a Higher Plane
Incorporating a meditation music player will spark increased user engagement with your guided meditation app and keep your business competitive with other apps for meditation. Music for meditation for business use is a sound investment in the growth and success of your meditation app.

Feed.fm offers the expertise of a meditation music curation team, a streaming music API, and turnkey SDKs to make it possible to integrate meditation music into your apps very quickly while taking care of all the backend administration.

Through Feed.fm's portal, you gain access to comprehensive, real-time analytics for your meditation music app. The innovative Feed.fm interface makes it easy to see how your users are engaging with the mindfulness meditation music online and to show your team how music is increasing session times, retention, and other core KPIs.

Learn more about how to utilize music in health and wellness apps, or reach out to discuss your business needs with a meditation music specialist at Feed.fm.
Disclaimer: Please note this overview of music licensing is not a substitute for legal advice.