What Does It Cost To License Music For Online Business Use?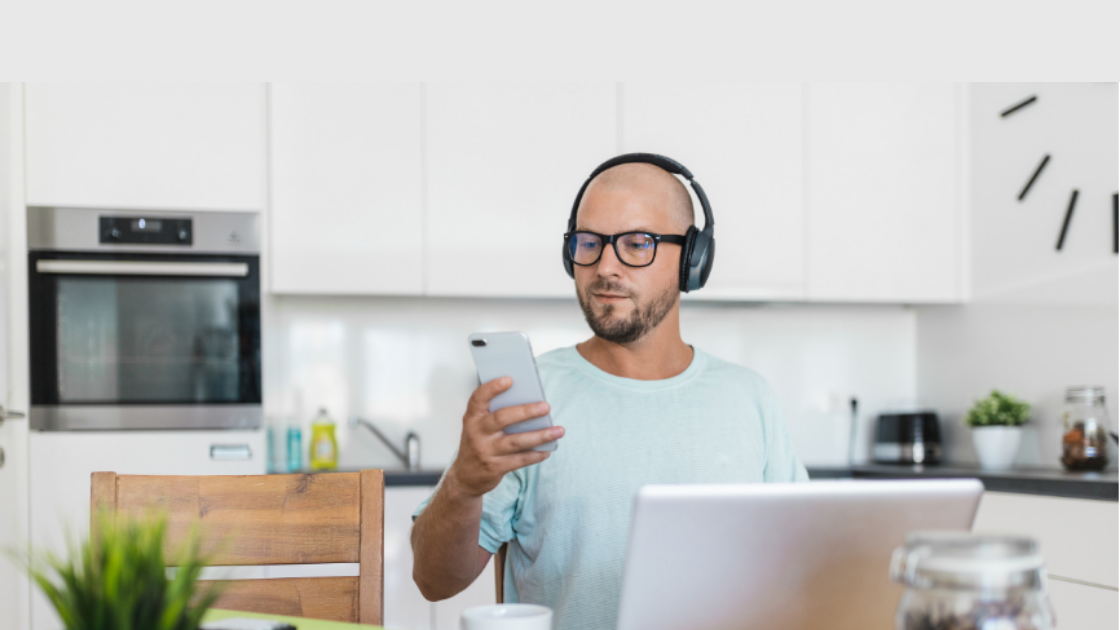 When the news broke about the $300 million lawsuit against Peloton, it was a clarion call for many to reexamine how their companies were licensing and reporting their use of copyright-protected music. The National Music Publishers' Association brought the copyright infringement claim against Peloton on behalf of 14 of its music publisher members.
There's no doubt that the right music can enhance your company's success, but it's important to remember that using major label hits or trending indie tracks requires proper licensing. With a company's reputation and finances on the line, it's crucial to understand how music licensing works and the range of costs associated with it. Read on for the most important things you need to know about the cost of music licensing for businesses.
Table of Contents:
How expensive is it for a business to license popular music for digital use?
Negotiating music licenses directly with the major record labels can require a significant investment. Labels like Sony, Warner, Merlin, and Universal have been known to require large upfront guarantees, which are generally non-refundable. You will probably need to hire music attorneys or consultants, as most in-house legal teams won't have the necessary knowledge and experience in this area of law. As a rough estimate, music attorneys in Los Angeles and New York City can charge $400–$800/hour or more.
After negotiating with the labels for rights to the recordings, you may need to do the same with the publishers of the music—and Peloton is a cautionary tale of what can happen if you ignore the music publishers. If the music is going to be broadcast, licenses may also need to be negotiated with the PROs (performance rights organizations). And this process must be carefully followed for every song you wish to use.


Other than licensing, what costs are associated with commercial music use?
When people think about the expenses involved in integrating licensed music into their company's digital experience, they often fail to consider the tech infrastructure that will be necessary to manage licensed music securely. An ingestion engine, a streaming engine, and a reporting engine are all required.
The plays for each licensed piece of music must be carefully tracked to ensure the accurate payment of royalties to the rightsholders, and the company is responsible for auditing the data for compliance purposes.
Purchasing the tech infrastructure from a third-party provider is possible, but the costs run $150K+ for setup alone.


How much time should I allow for negotiating music licenses for my business?
In the fast-paced world of tech, delays = opportunities lost. The slow pace of navigating music licensing negotiations from start to finish for a single track may shock you: an average of six months to two years or more. The music cannot be used until the deal is done, so your music-driven projects will have to be put on hold—and the popular hits you're spending so much money for may not be quite so popular anymore by the time you have access to them.
A faster alternative would be using royalty-free or stock music instead of the popular music your users are looking for, but in that case it's your users who are taking the hit. In terms of gaining and retaining customers, royalty-free music isn't going to keep your company competitive.


What happens if my business uses music illegally?
Copyright infringement is a dangerous and expensive proposition. Using music for commercial purposes without licenses puts your company on the wrong side of the law, and the consequences can be very serious. As mentioned earlier, Peloton was forced to settle the $300 million music copyright infringement case against them for an undisclosed sum.
There is another high cost of using music illegally, and that is the potential damage to your company's image and reputation.


Is there a cost-effective solution for businesses to integrate music into their digital experiences?
For savvy businesses that want to streamline costs and avoid the legal hassles and technical challenges involved in integrating and streaming popular music in apps and digital experiences, Feed.fm is the answer to license music.
Because of Feed.fm's streamlined licensing model and compliance-friendly music APIs, no negotiations are necessary. Fast-tracking your music acquisition through Feed.fm means that your music can be up and running in just a few weeks, instead of months or years. Comprehensive, real-time analytics give you an up-to-the-minute view of how your customers are responding, and full indemnification gives you peace of mind.
In addition to making the process relatively easy and quick, using Feed.fm ensures that your company's costs will be significantly less than what you would have to invest to go it alone.
Your next step: Talk with a Music Specialist at Feed Media Group to see if Feed.fm is the best option for your company.
Feed Media Group is for businesses that need licensed popular music to create the most engaging customer experiences. Unlike navigating complex, time-consuming negotiations with music labels and publishers, Feed Media Group's proprietary streaming platform and SDKs deliver pre-cleared music—compiled by the industry's best curators—complete with user analytics, payments to rightsholders, and legal indemnification for our customers.
Feed.fm powers music for the world's leading brands including American Eagle Outfitters, Mayo Clinic, Mirror, Nautilus, and Tonal; and up-and-coming startups use Adaptr to create unique music-based experiences. Our music partners include Warner, BMG, and Merlin.