Meditation App Development and Meditation Music Players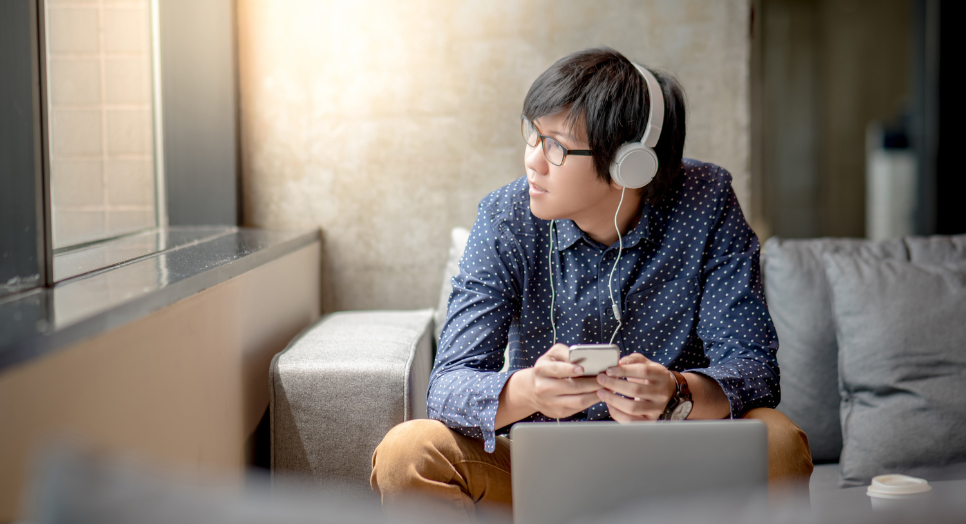 If you're starting development on a meditation app or contemplating it, you should also be thinking about music. "Music and mindfulness have become increasingly linked during the pandemic," notes Eric Ducker in the New York Times article, "Meditation Apps Want Us to Chill Out. Musicians Are Happy to Help." The popularity of easily accessible and on-demand meditation instruction and guided meditation is soaring, and part of the appeal is the desire for soothing and calming meditation music to help set the vibe. We'll look at key considerations for integrating meditation music into your app, including music curation and streaming music APIs.

Meditation Music Curation
One component of good meditation app design is an evidence-based music strategy for selecting and curating the meditation music stream. When meditating to music, the ideal music is repetitive, with little variation, and with a steady, slow rhythm, if any. Melodies and harmonies, if present, should be simple; an example of this would be drones in Indian classical music.

Essentially, the best music for meditation is not so much music in the traditional sense but rather a soundscape that allows the meditator to focus on the meditation process. One of the functions served by this background music for meditation is that it helps to drown out distracting noises in the meditator's environment. Another important function is that it gives structure to the meditation practice, setting the stage for meditation, and the development of meditation skills. Some new meditators find that with the addition of meditation background music, meditation becomes less intimidating.

The music curation experts at Feed.fm know how to make meditation music stations that meet the high standards of the best meditation apps. Every meditation music app can benefit from a psychoacoustic approach to curating peaceful meditation music. A professional curation strategy is a vital component of a music for meditation business plan.
Integrating and Streaming Music for Meditation
As your company works out the details of how to create a meditation app, it's crucial to consider the technology that will allow you to stream meditation music online. Depending on your site's content, you may want meditation music to play automatically or give your users control via a simple music player or music menu. When designing your music interface and thinking about how to integrate meditation music, keep in mind that commercial music generally requires a robust system for accurately tracking plays and determining royalties to be paid.

Feed.fm's streaming music API and turnkey SDKs automate these steps of your meditation app development, making it possible to integrate a meditation music player in your apps very quickly while taking care of all the backend administration. Through Feed.fm's portal, you gain access to comprehensive, real-time analytics.

Feed.fm makes it easy to see how your users are engaging with the meditation music and to show your team how music is increasing session times, retention, and other core KPIs.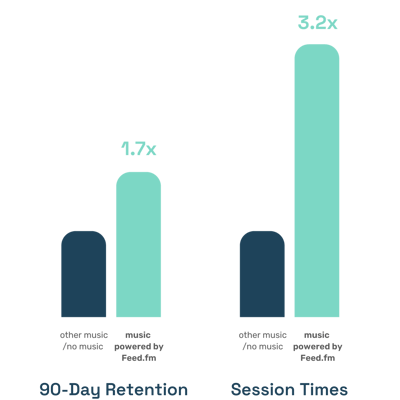 Music Invigorates and Elevates Your Meditation App Development
Incorporating a meditation music player into your meditation app development will spark increased user engagement with your guided meditation app, and will keep your business competitive with other apps for meditation. Music for meditation for business use is a sound investment in the growth and success of your meditation app.

Learn more about how to utilize music in health and wellness apps, or reach out to request access to the Feed.fm music API.