The Connected Fitness Revolution is Powered by Music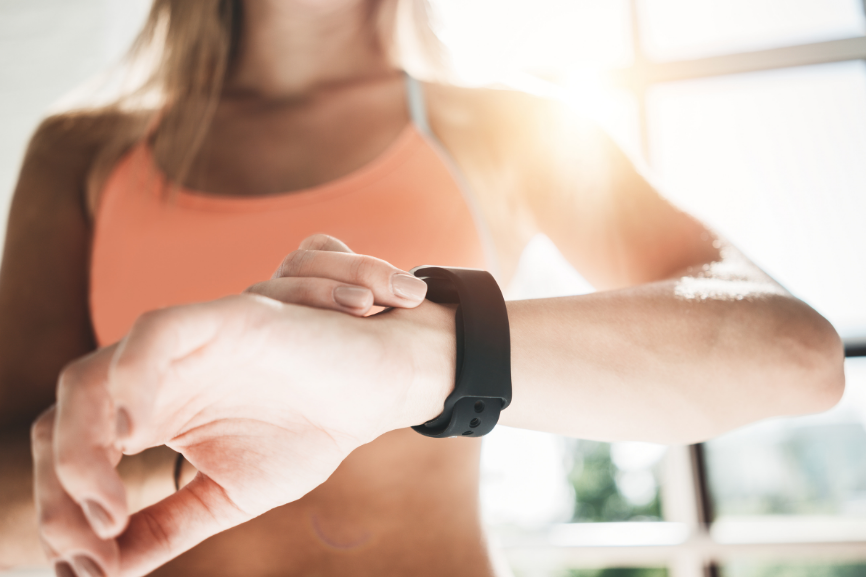 The connectivity of fitness technology has come a long way in recent years. From ever-advancing wearables like smartwatches and smart rings, to punch tracking boxing equipment, to connected ankle weights and kettlebells, there is now a connected fitness device for just about everything. And with the continual evolution of technology, the hybrid fitness model, and the integration of Web3 concepts in fitness, even greater convenience and connectivity are on the horizon.
So, why is this important? More connected fitness devices mean more opportunities to bring your fitness, health, sleep, and wellness goals into focus. In addition to making it easier to work out at home, connected fitness devices offer valuable feedback to make exercises more efficient and effective. Among the most valuable functions of this connectivity, alongside driving engagement and ROI, is the ability to have the right music at hand to motivate your workouts.
The Connected Fitness Revolution is Powered by Music
Music has the power to move you through any workout, but according to scientific research, users benefit most when the music matches the fitness modality. While listening to the music you enjoy is important to get the maximum benefit during exercise, certain styles of music better lend themselves to certain exercise modalities than others. To help determine the best music for your workout and inspire ideas for your next session, here are some tips provided by our expert music curation team, along with some of the top connected fitness brands in the respective space:
Running:
From treadmills to wearable tracking apps, companies like iFit, Daily Burn, Studio, and Asics Studio are providing data-driven and music-powered experiences for runners.
Music for this popular modality is most effective at 120-140 BPM (Beats Per Minute), with some variation depending on your running pace. We recommend songs that have a combination of a consistent tempo, build-ups and drops, fun lyrics, and a mix of genres to keep it interesting.
A few songs that sync up well with running are:
"Harder (w/ Busta Rhymes)" - Lion Babe
"Palm Beach Banga" - FISHER
"Run" - Becky Hill & Galantis
"Sweet Talker (Navos Remix)" - Years & Years & Galantis
"Moth To A Flame" - Swedish House Mafia & The Weeknd
Lifting and Strength Training:
Tonal, Hygear, Bowflex, TRX, and Tempo are all great examples of fitness brands with a focus on smarter strength training.
For strength, less focus is placed on BPM and more on the overall motivational feel of the music. Generally, a more intense and aggressive mix of rock, hip hop, and pop will fit the bill.
Some high-octane songs to consider for these applications are:
"Run it"- Dj Snake and Rich Brian
"Pop Evil - "Breathe Again"
Ayron Jones - "Supercharged"
Volbeat - "Wait A Minute My Girl"
"Enemy" - Imagine Dragons & JID
Rowing:
Ergatta, City Row, Asensei, and Hydrow all offer connected rowing options.
Due to its rhythmic nature, this specific exercise modality benefits from music in the 110-130 BPM, or 25 strokes per minute, range. A mix of genres and intensity while maintaining a consistent tempo will achieve the best results.
A few songs to pair up with this exercise include:
"Have Mercy" - Chloé
"BIA BIA (feat. Lil Jon)" - BIA
"BLACK PARADE"- Beyoncé
"abc (nicer)" - Gayle
"Dynamite (feat. Sia) [Nelsaan Remix]" - Sean Paul
Boxing:
Companies like FightCamp and Rumble Boxing all provide a connected way to train outside the ring.
Throwing punches is an inherently intense activity, so the accompanying music should also be intense at 130+ BPM.
Several songs we recommend for your boxing workout are:
"Big Energy" -Latto
"Best Friend (feat. Doja Cat)" - Saweetie
"MONTERO (Call Me By Your Name)" - Lil Nas X
"WHATS POPPIN (Remix) [feat. DaBaby, Tory Lanez & Lil Wayne]" - Jack Harlow
"To the Floor" - Afrojack & Black V Neck
"Let Them Know (Monki Remix)" - Mabel & Monk
"Pondicherry" - DJ Snake & Malaa
"Run It (feat. Rick Ross & Rich Brian)" - DJ Snake
Yoga:
Brands that offer connected yoga workouts include Alo Moves and Mirror.
There are many styles of yoga, but we find that most of them can be paired with two types of mixes: ambient/acoustic and downtempo with some beats. While ambient/acoustic yoga mixes pair well with Hatha and other yoga styles where poses are held for several breaths, downtempo includes beats and some vocals for a more energizing, poppier yoga accompaniment.
Songs that pair well with yoga include:
"The Journey" Sol Rising
"Thought 8" - Thrupence
"Shallow Breathing" - Alex Lustig & Maak Mikkael
"Begin" - Shallou feat. Wales
"Empty Calls Quiet" - Levi Patel
Pilates:
ReformRX, Lit Method, Frame, and Flexia are all in the connected pilates space.
Pilates doesn't need the same ambient/downtempo feel as a yoga workout. It's a lot faster-paced. You want music styles along the lines of cardio pop, not heavy or erratic beat drops, but still motivating enough without distracting from breathwork.
Suggested songs include:
"Say So" - Doja Cat
"Latch" - Disclosure & Sam Smith
"Slide" - Calvin Harris)
"Manhattan" - Cat Power
"Ghostwriter" - RJD2
A few example songs that work well with both Hot Yoga and Pilates are:
"Into the Unknown" - Sol Rising
"Falling" - Tim Schaufert
"Sound of Ligeia" Ambyion
"Never Too Far" - AK, Sublab
"Chihiro" - Yoste
The main takeaway is that the right tempo mixed with the right intensity and your personal preferences will create the perfect soundtrack to get you through any workout.
Subscribe to the Feed.fm blog to stay informed on the latest trends in fitness music, music licensing for businesses, and more.
Feed Media Group is for businesses that need licensed popular music to create the most engaging customer experiences. Unlike navigating complex, time-consuming negotiations with music labels and publishers, Feed Media Group's proprietary streaming platform and SDKs deliver pre-cleared music—compiled by the industry's best curators—complete with user analytics, payments to rightsholders, and legal indemnification for our customers.
Feed.fm powers music for the world's leading brands including American Eagle Outfitters, Mayo Clinic, Mirror, Nautilus, and Tonal; and up-and-coming startups use Adaptr to create unique music-based experiences. Our music partners include Warner, BMG, and Merlin.