Announcing Feed.fm Wellness Music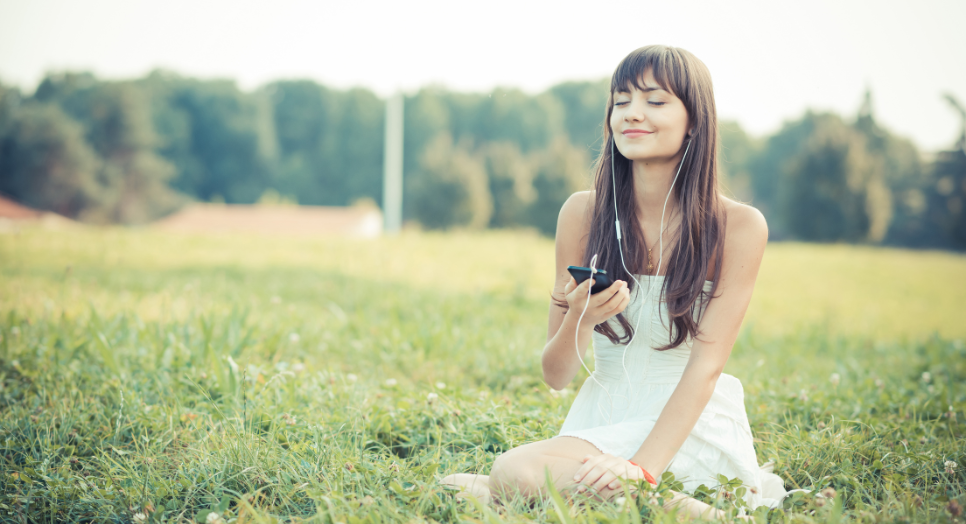 Music's ability to impact mood positively, regulate stress, and soothe pain is widely known. We've all felt the power of the perfect song to get us through a tough workout, unwind at the end of the day, or fall asleep.

While at times it may feel like magic, the ability of music to improve our lives is increasingly well-researched, and the amount of scientific energy focused on music continues to grow. Listening to music has a direct impact on physiology, and many studies have shown that listening to the right music when stressed can lower cortisol levels, heart rate, and blood pressure.

This connection between body, mind, and music lies at the heart of Feed.fm's mission, which is why we're so excited to announce Feed.fm Wellness Music. Over the coming months, we will be launching a slate of original wellness music collections, technology partnerships, and research as part of our strategy to build the most comprehensive music platform for any business looking to improve people's lives through content and experiences.
A growing need
Multiple studies have shown that mental health is a growing concern for people worldwide. In fact, a McKinsey study found that 50 percent of US consumers now report wellness as a top priority in their day-to-day lives, and 37 percent of surveyed consumers expressed a desire for additional products and services in both the sleep and mindfulness segments.

Apps for relaxation and sleep, digital health, telehealth, and overall well-being have limitless opportunities to enhance users' experiences and even improve their health through the use of carefully curated song selections.

We want to provide the soundtrack for a healthier, happier world.
Doing our homework
We've always believed deeply in the power of music and have been researching and programming music for positive health benefits for years. We're excited to announce that we're partnering with Dr. Daniel Bowling, an instructor at the Department of Psychiatry and Behavioral Sciences, Stanford School of Medicine, to dive into the science of "Music as Medicine."

Based on specific biological findings, Dr. Bowling and other research advisers will help fine-tune Feed.fm music recommendations in a way that overlays Feed.fm's curation expertise with evidence-based scientific insights. This allows us to precisely and authentically curate music meant to create different reactions and outcomes.

Check out "The Science of Music as Medicine," one of the first pieces of research we've done with Dr. Bowling, which is a webinar exploring the scientific breakthroughs in auditory neuroscience and biomusicology that are redefining how music can help with stress reduction, relaxation, and sleep facilitation.
What's coming up next
We're not just exploring the wellness music space, we're also helping to build it. Here are some of the big steps we are taking to be able to provide the soundtrack for wellness apps, devices, and services:
Artist collaborations: Feed.fm is building an original catalog of research-driven music, produced by a group of world-class musicians. Initially, we will be working with our artist partners to create music collections concentrated on three main areas: sleep, focus, and relaxation. You can hear our first collections here.
Partnerships: We're working with similarly-minded music tech companies to enhance our offerings and build breakthrough product experiences. More coming soon on this!
More research collaborations: We will be expanding our network of research partners to learn and experiment with the science behind how music affects our brain and body.
At Feed Media Group, we are driven to enable everyone to experience the proven benefits of music. We're incredibly excited to see the powerful new crop of apps and digital experiences focused on positive outcomes - and we're proud to provide the soundtracks.