How Music can help with Dementia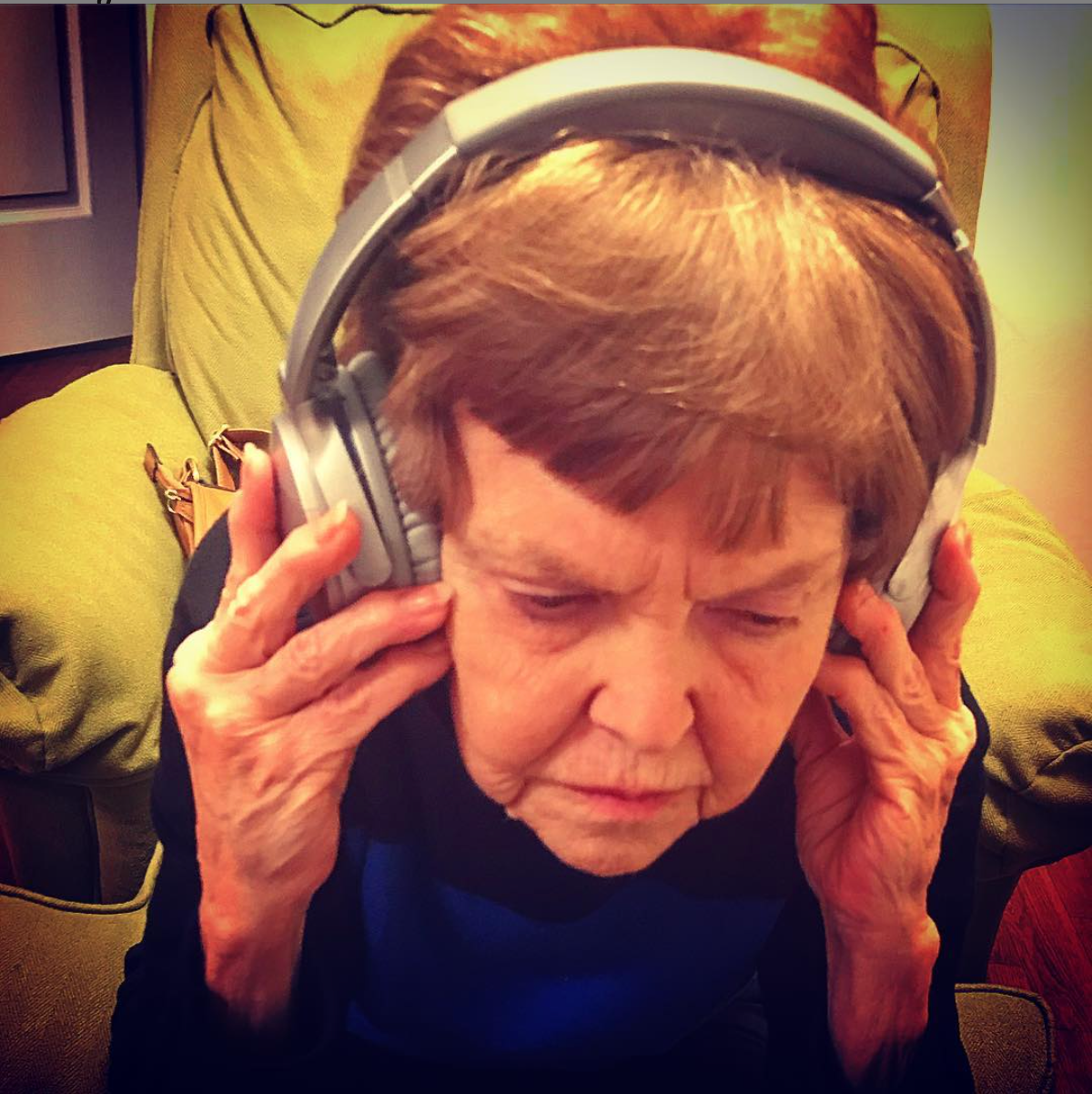 "[Music] brings back the feeling of life when nothing else can." — Neurologist & Musicophilia author Oliver Sacks
For many of us, COVID-19 has complicated the already-challenging process of caring for aging parents and other loved ones. Shelter in place and physical distancing recommendations have introduced new obstacles, even as the current reality has accelerated infirmity amongst the elderly. While we're not qualified to address the vast scope of these issues, a recent conversation with fellow music professional Kevin King reminded us of the scientifically proven healing qualities of music. Four years ago, his mother was diagnosed with Lewy Body Dementia (the same type Robin Williams had) and music is "the one thing that has kept them connected."

We know that Kevin's experience is not unique. For those who are also grappling with how to support loved ones with dementia or related health challenges, we're sharing resources for tapping into music's therapeutic benefits. First, it's helpful to understand some of the major health-related findings about music and the brain:
A 2008 University of Helsinki study demonstrated that music enhances alertness and directly stimulates damaged areas of the brain after a stroke. Verbal memory and focused attention recovered significantly better in patients that listened to music, and they also had a more positive mood.
According to a 40-year retrospective of related research, music can deliver long-term physiological results, rewiring our brains in a process known as neuroplasticity. Neuroscientists offer the following shorthand for this re-wiring phenomenon: "Neurons that fire together, wire together."
Alzheimers.net described that by pairing music with everyday activities, Alzheimer's patients can develop a rhythm which helps them recall the memory of that activity, improving cognitive ability over time.
This is just a selection of the significant, ongoing research on music's effectiveness in addressing conditions and illnesses including dementia, Alzheimer's, autism, heart disease, depression, and terminal cancer. Music is not a panacea, of course, but "the promise of music as medicine is that it's natural and it's cheap and it doesn't have the unwanted side effects that many pharmaceutical products do," according to Dr. Daniel J. Levitin, Neuroscientist & Author of This is Your Brain on Music.


Jean King & Alive Inside
As a former Feed.fm employee and advisor to the company, Kevin King was generous enough to share his first-hand experience with music as therapy. In 2016, his mother, Jean, was diagnosed with dementia. At the time, she was living alone in Eastern North Carolina, and Kevin and his siblings decided that she needed assisted living closer to family. So Jean made the heartbreaking move from her hometown—leaving friends, her church, choir, hand bells, etc.—to Greensboro, where Kevin's sister Allison shares care-taking duties with their mother's assisted living facility.

From his home in Brooklyn, Kevin worked to evaluate how he might support his mother. This research led him to a unique nonprofit called Alive Inside, which provides music headsets and education to elders living with dementia, Alzheimer's or other memory related diseases, "helping to awaken their souls through the power of music and film." While their program description may seem ambitious on paper, Kevin has seen the transformative effect of music in his mother.

The basic concept of Alive Inside is using a custom-made playlist of songs that are emotionally meaningful for the loved one, and allowing this music to reawaken them in ways words cannot. In the case of his mother, Kevin discovered that music from her formative teenage years evoked the most visible, profound impact when she listened. There is actually a proven correlation between music heard as a teenager and our emotional response...So if you don't know someone's favorite songs and musicians, an easy workaround is checking the pop charts from when they were aged 12-22.

Here's Kevin describing his mother's experience listening to the playlist he created: "it's like a light-switch, it triggers something. The music thing is very real. These are songs she hadn't heard in probably 50 years, and to see her listening to them is endearing. There's really nothing else going on…she sort of lives for her meals. It was the only thing she's experienced in the past three years that's of any consequence to her."


Muru Music Health
Nicc Johnson's personal experience of dementia and passion for music also converged, leading him to similar conclusions as Alive Inside. Nicc describes the emotional shock he felt as a 12-year old when realizing his grandmother no longer knew who he was. Reflecting further on these childhood memories, he shared that "my grandmother would get stressed out by lots of sounds and that included music, except for when we would play any of Andre Rieu's orchestral hits. Without fail, every time, this music brought her great joy."

A music obsessive, longtime DJ and musicologist, Nicc founded the technology company Muru Music. It was a profound encounter with neurologist Oliver Sacks' Musicophilia: Tales of Music & the Brain that drove him down the path of creating tools to empower humans through music. His company's first product is Muru Music Health, focused on the aging population who experience cognitive decline. This user-friendly listening platform helps someone relax, relive positive memories, or energize, while stimulating their brain through the power of music.

It's promising that Muru Music Health leverages music in a variety of ways to support those affected by dementia and cognitive decline. Nicc elaborated that "music always seemed like such an obvious choice to me, and I wanted to create the tools to empower anybody through music. Cognitive decline is not a matter of if, but when, and to what extent will be different for everyone. The right music at the right time can ward off the effects of brain aging"


Other Music-related Resources for Dementia
In addition to Alive Inside, Kevin shared his connection to the nonprofit Lewy Body Dementia Resource Center. This sentence from their Music Therapy web page summarizes both the benefits and limitations of music in helping dementia patients: "although it will not change the course of a disease, music therapy will allow the person to engage and be much more capable of communicating more clearly."

The Alzheimer's Association—which supports patients and families experiencing Alzheimer's and all other dementia—is another valuable resource for understanding these diseases and building community by connecting with local chapters. Their website includes Music and Art activities that can be helpful for enriching the lives of those who are afflicted.

It's no easy task grappling with aging and illness, particularly as the pandemic accelerates these and makes it harder to stay connected. We're grateful to our friends Kevin and Nicc for sharing their stories: it reminds us that there's a tangible, easy-to-implement role that music can play in supporting our loved ones, including those with dementia. Dr. Sacks' observation that "[music] brings back the feeling of life when nothing else can" is a profound one...We hope that this knowledge and the resources we've shared may be useful in your own life.

Image Credits: Kevin King (photo of Jean King, listening to music using Alive Inside headset), Muru Music Health (photo of woman using Muru Music Health platform)