Licensing Sleep Music for Apps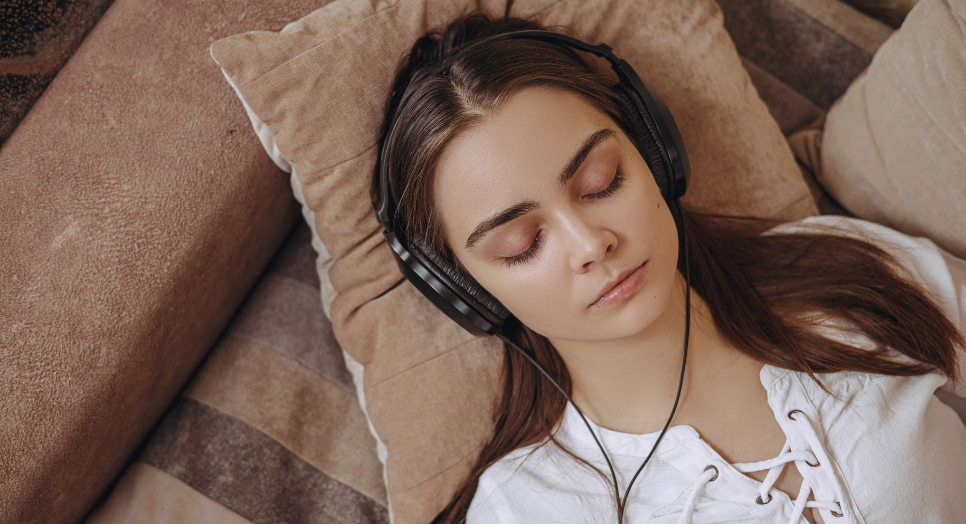 It seems that everyone is trying to get more sleep—or better sleep—and sleep music is one of the simplest and most effective ways to provide an immediate benefit to your sleep routine and promote improved energy and overall wellness. For health, wellness, and hospitality businesses, adding a sleep music offering to your app is a smart move to drive user engagement and make your app the one users want to keep on their home screen. You may wonder about the issues with getting music for sleep onto your app. In this post, we'll look at the different types of copyrighted music, integration issues, and how to get the job of licensing sleep music done quickly, easily, and legally.


Licensing Sleep Music
If you've looked into licensing sleep music for business use, you know it can be complicated, sometimes costing a great deal of time, money, and legal resources. In addition to upfront costs, popular major-label and indie-label music may require ongoing tracking and royalty payment administration. Royalty-free music is also copyrighted and requires licensing, but the compensation can come in the form of a subscription fee or a one-time payment. The bottom line is that if you want to use music for your business, you must obtain the proper rights. Fortunately, we have simplified the process for you by offering a range of options for integrating sleep music, available through Feed.fm.

We've learned that the best strategy is all about getting the right music to the right person at the right time, so let's see what music might be the right fit for your use case.
Major-Label & Indie-Label Sleep Music
An amazing variety of major- and indie-label music can be used for sleep, including ambient, instrumental, classical, piano, lo-fi hip-hop, soothing lullabies, and more.

Scientific principles can tell us which types of music are most likely to induce sleep in the majority of people, but there is also the issue of individual preference. Some people may prefer to go to sleep to genre music that they find relaxing and familiar. Whether you want to incorporate sleep music from big-name artists or up-and-coming indie artists, Feed.fm can take care of the licensing, tracking, and compensation for you. Licensing sleep music, even from well-known artists, can be easier than you think.
Royalty-Free Sleep Music
Royalty-free sleep music is your more affordable option, and the licensing terms offer businesses increased flexibility.

When it comes to using music for sleep, royalty-free music may be even more desirable. Instantly recognizable hits, with catchy tunes and distinctive vocals, tend not to be optimal as sleep music for a number of reasons, including that they're familiar and grab the listener's attention. Popular songs may generate a variety of memories and associations in the listener's imagination. For this purpose, the right royalty-free music can be highly effective.
Delivering the Right Sleep Music at the Right Time
Regardless of genre or license type, the ideal sleep music is carefully crafted and curated, doesn't call attention to itself, and doesn't overstimulate the listener. Consider seeking a music provider specializing in wellness and sleep music to ensure you get the right songs for your application.

If you're looking to integrate this music into a digital experience, you should know that most royalty-free music providers only offer the music files, and it may be up to you and your development team to build a music streaming infrastructure and music player to use the songs in your app or on your website.

If you are looking for a royalty-free sleep music solution that includes integration, keep reading to learn more about Feed.fm wellness music solutions.
Music for Sleep by Feed.fm
At Feed.fm we're not just powering the wellness music space–we're helping to build it. We're teaming up with world-class artists to develop an original catalog of royalty-free research-driven music and partnering with similarly-minded music tech companies to enhance our music API offerings and build breakthrough product experiences. We are expanding our network of research partners to learn and experiment with the science behind how music affects our brain and body, driving data-backed creation and curation to build the best sleep soundtracks for wellness apps, devices, and services.
| | |
| --- | --- |
| Listen to a selection of Feed.fm sleep music here: | |
Integrating Sleep Music for Your App
Feed.fm can help with every step of the process of integrating sleep music onto your app. The expert music curation team at Feed.fm will create custom sleep stations for your app, backed by evidence-based psychoacoustic principles. Regardless of whether you want royalty-free music or music by major- or indie-label artists, Feed.fm takes care of all sleep music licensing, curation, streaming, and the tracking and payment of royalties, if applicable. Feed.fm makes compliance a breeze, and your business is fully indemnified.

Feed.fm's music API includes tried-and-true SDKs, pre-built players, and full support documentation, making integrating sleep music much simpler than expected. Real-time analytics provide you with the data you need to better understand how your music works for your users and its impact on your engagement and retention metrics.
Talk with Feed.fm About Licensing Sleep Music for Your App
We invite you to get in touch with a music specialist at Feed.fm to discuss how licensing sleep music may benefit your app and to learn more about how our API makes adding sleep music easy, quick, and affordable.